Electra


The type specimen explores the relation between Electra and Formula 1. Both combine a sense of warmness from humans to the ever-progressing nature of technology. Electra is a book serif typeface full of energy and personality. On the other hand, F1 is the highest class of international racing. There is beauty in the teamwork of man and machine to produce the best of cars.

Editorial, 2022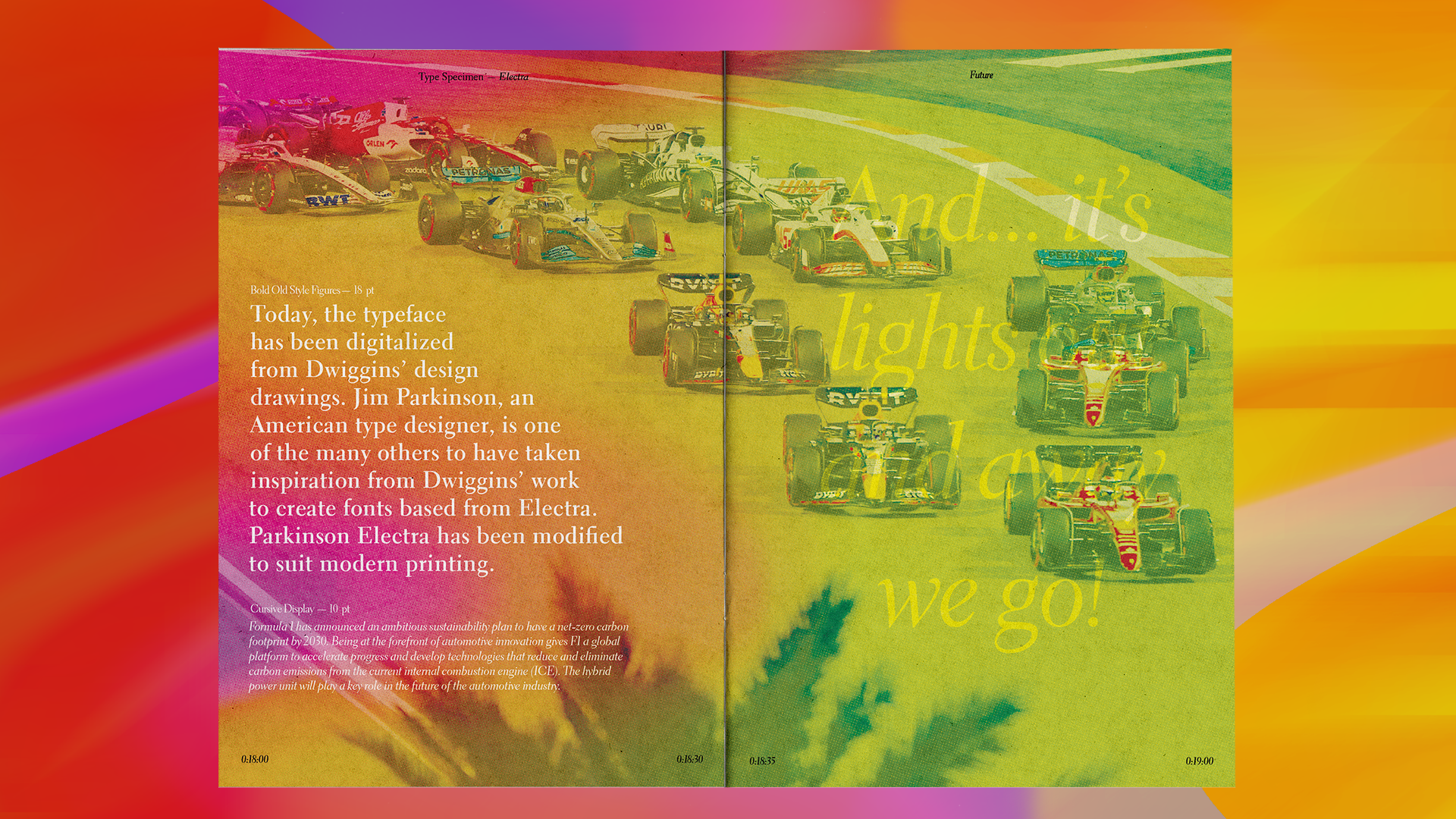 Midsommarafton

Midsommarafton is an ancient Swedish tradition celebrating the beginning of summer. It is celebrated when Nordic nights are at their longest and lightest and nature is at its most green and fertile. Tall maypoles are decorated with leaves and flowers and then raised up to mark the beginning of the festivities. The poster combines explorations of typography. Its organic letterforms intertwine with the flowers to symbolize the coming together of people and nature.
Print, 3D, 2022
Experimental Type

This experimental typography project was made by injecting food coloring into gelatin. The coloring would spread in unepected directions and form different shapes and lines, creating a variety of letters. It was then photographed and edited in Lightroom.
Typography, 2019
Pump It Up!

Pump It Up! is a fun jam brand targeted towards children. The vibrant colors enhance an exciting mood. Rounded shapes are used for a friendly look. The fruits have illustrated faces, which are meant to appeal to children and make it fun for them to enjoy healthy food.
Packaging, 2020